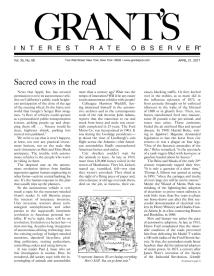 Sacred cows in the road
In trying to perfect the driverless car, Silicon Valley has invented an exciting new children's game: "Throw the ball and watch the car stop." No easy workaround for the problem of "deferential paralysis." Hey, Uber: You'll be paying the drivers for years to come.
Anyway, it's bullish
America's largest bank needs a copy editor.
Bots buy beans
Once upon a time, investors used machines. Nowadays, machines use investors. Herewith a speculation on the consequences of auto-investing, along with a revisit to a known Grant's pick-not-to-click.
Happy Tax Day
Again, how many rate rises are on tap this year?
Long Shots, Inc.
Framed by a presidential musing, some deep out-of-the-money options on a change in the monetary climate. "I do like a low interest-rate policy, I must be honest with you."
What could go wrong?
The Fed will start shrinking its balance sheet in 2017. Risk of collateral damage to toppy bond and stock markets? Put it out of your mind, counsel the mandarins.
Books by the editor
James Grant is the author of these books on finance and American history.
Center Section Explained
What the figures say is obvious enough. But what do they mean? Click for a guided tour of the statistics.
Share
Articles
As a subscriber to Grant's, you may share articles with your friends and colleagues. Simply click on the "share button" next to the article to spread the wealth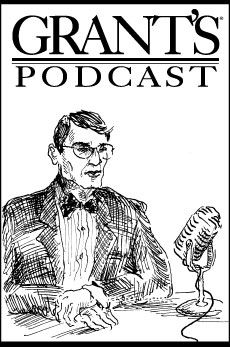 Episode 9: Capital controls in your future?
Apr 24, 2017
Special guest Russell Napier talks with Jim Grant about the coming tumult in currencies and interest rates.
00:26:52
Listen to the Podcast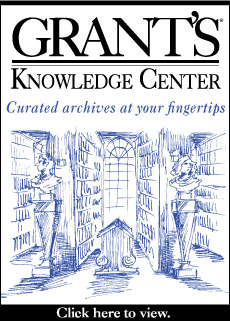 Grant's 30-year
Highlight Reel
Peruse a baker's dozen of articles Grant's produced at some of the critical junctures in the past generation.

Click the link to see what we had to say when opportunity knocked.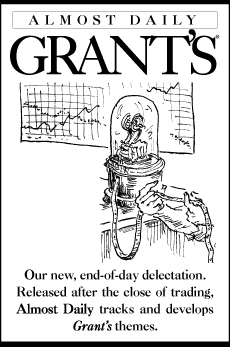 Why Subscribe?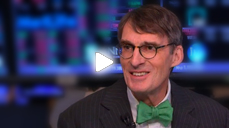 Watch the video and see
There's more.
How much more?
Call John D'Alberto:
(646) 312-8890
Hand-Picked Grant's
What delights await a Grant's subscriber? Read the free sampler of complete issues to find out.
About Grant's
Our editorial mission...
Cartoons