Archives
Here, at your fingertips, are 34 years of issues and articles. Search by date or keyword.

Subscribers may download whatever they wish. Non-subscribers may search the archives and download past issues at the cost of $125 per issue.
Subscribers: To mark a past issue as a favorite, click on the star and it will appear on your dashboard.
To license individual articles for reprint, please email us at reprints@grantspub.com
What You'll Get...
Clear and unconventional thinking
Analysis both micro and macro
Ideas both long and short across a range of asset classes
35+ years of archived material --yours to browse for free
Speculation about the future informed by knowledge of the past
Writing you'd read for pleasure alone.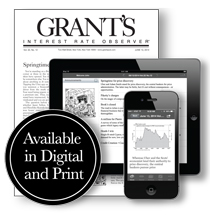 Follow Grant's
Archives
Browse 35 years of Grant's archives by topic or article.
Cartoons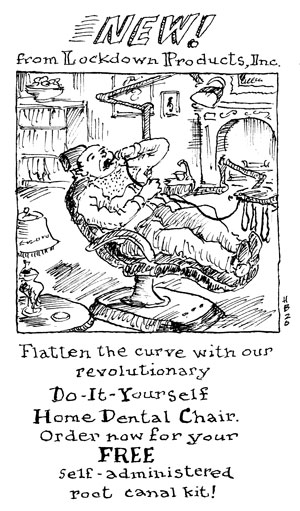 Conferences
Grant's hosts semiannual investment conferences in New York.
Help?
Questions/Problems with the site?
Questions regarding your subscription?