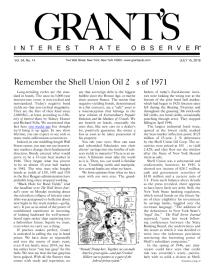 Remember the Shell Union Oil 2 1/2s of 1971
Long-trending cycles are the standard in bonds. The once-in-5,000-year interest-rate event is non-cyclical and nonstandard. Today's negative bond yields are that non-cyclical singularity.
European scavenger hunt
Under the spell of Mario Draghi, the once rugged terrain of European credit is today a flat, bleak tableland. Preserving capital, sanity
Borrow to rent
The cacophony of jackhammers, brick saws and excavators outside our window (and yours, too, we'll bet) bodes well for the construction capital-goods business. A certain company's debt bodes ill.
Orchids from Ecuador
Provoking the market gods by attempting to bring the outdoors inside. Kale Caesar salads for the pampered staff.
Subject to revision
In today's climate of radical monetary policy, what's worse, imperfect data or imperfect advice? The Japanese try both.
Books by the editor
James Grant is the author of these books on finance and American history.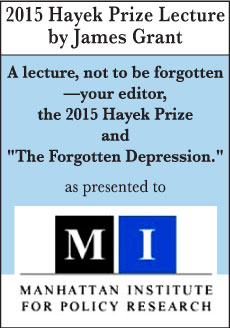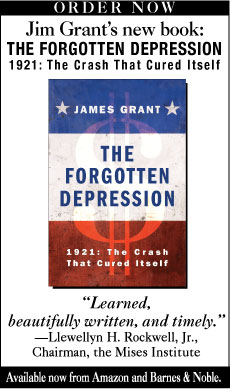 Grant's 30-year
Highlight Reel
Peruse a baker's dozen of articles Grant's produced at some of the critical junctures in the past generation.

Click the link to see what we had to say when opportunity knocked.
Archives
Browse 32 years of Grant's archives by topic or article.
Cartoons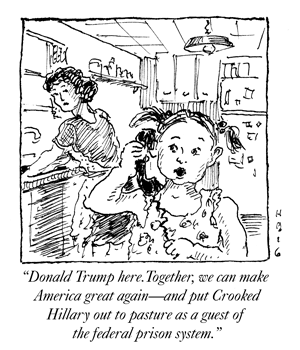 Conferences
Grant's hosts semiannual investment conferences in New York.
Help?
Questions/Problems with the site?
Questions regarding your subscription?