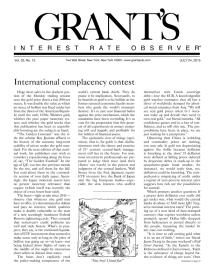 International complacency contest
Time to cast your financial ballot – an investment in monetary and financial disorder.
Toss away the key
Constant readers will recognize the government's allegations against a certain identity-theft promotion.
On the rebound
A long-tailed branch of the insurance market returns to the black.
Holy guacamole!
It's hard to argue with a 20-year improving market. We do.
New diagnosis
Quick, painless and cheap. What is Mr. Market pretending not to notice?
Not for the money
Concerning tightening cycles past and prospective – what's the big hurry?
Books by the editor
James Grant is the author of these books on finance and American history.
Why Grant's?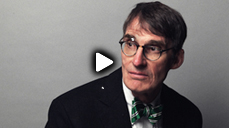 Watch Jim's two-minute video
There's more.
How much more?
Call John D'Alberto:
(646) 312-8890
Hand-Picked Grant's
What delights await a Grant's subscriber? Read the free sampler of complete issues to find out.
About James Grant

James Grant founded Grant's Interest Rate Observer in 1983 following a stint at Barron's, where he originated the "Current Yield" column.

His books include works of financial history, finance and biography. They are: "Bernard M. Baruch: The Adventures of a Wall Street Legend" (Simon & Schuster, 1983); "Money of the Mind: Borrowing and Lending from the Civil War to Michael Milken" (Farrar, Straus & Giroux, 1992); "Minding Mr. Market" (Farrar, Straus & Giroux, 1993); "The Trouble with Prosperity" (Times Books, 1996); "John Adams: Party of One" (Farrar, Straus & Giroux, 2005); "Mr. Market Miscalculates" (Axios Press, 2008); and "Mr. Speaker! The Life and Times of Thomas B. Reed, the Man Who Broke the Filibuster" (Simon & Schuster, 2011).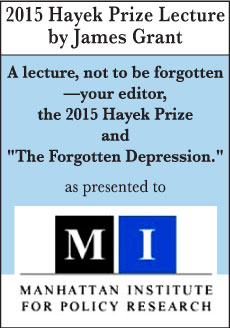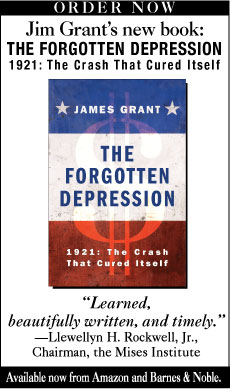 Grant's 30-year
Highlight Reel
Peruse a baker's dozen of articles Grant's produced at some of the critical junctures in the past generation.

Click the link to see what we had to say when opportunity knocked.
Archives
Browse 30 years of Grant's archives by topic or article.
Cartoons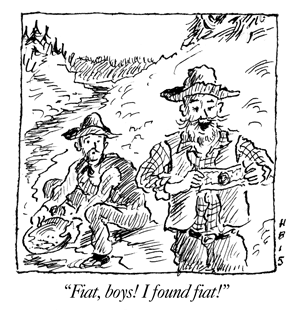 Conferences
Grant's hosts semiannual investment conferences in New York.
Help?
Questions/Problems with the site?
Questions regarding your subscription?