Choose one free gift with your new subscription!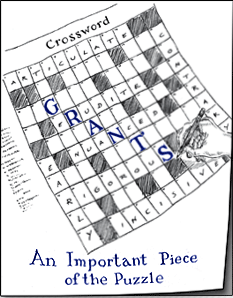 Subscribe to Grant's by December 31st and get your choice of either a free book autographed by Jim Grant or a reproduction of the classic Grant's cartoon shown above.

This offer is not valid if you are a current subscriber to Grant's.
The Federal Reserve's toy interest rates give economic actors too much time to stall and dither. Zero-percent rates institutionalize delay in everyday business and investment transactions. They lead to postponement of needed adjustments. It's as if basketball never got the shot clock.
Institutionally sponsored bearbaiting arrived on Wall Street with the Jan. 3 debut of a financial instrument created to punish the short sellers. Probably, Deutsche Bank wouldn't have marketed its creation unless its clients asked, and its clients wouldn't have asked unless they were very bullish. Never go unhedged.
Progress in science is cumulative; we stand on the on the shoulders of giants. But progress in finance is cyclical; in money and banking, especially, we seem to keep making the same mistakes. An exploration of the connection between witchcraft and superstition, on the one hand, and modern central banking on the other.
Mr. Market is as fed up as anyone with this once-mighty corporate edifice, whose stock is seemingly valued for every contingency except good news. The question, therefore, is not whether a certain disfavored automaker is driving on economic black ice, but whether the market has adequately, or more than adequately, discounted that known risk.
The aging chairman of the Federal Reserve Board says one thing, your aging editor another. We persist because he persists, and because monetary ideas have consequences. If we're right about the chairman's message, danger and opportunity are staring the holders of dollar-denominated assets right in the face. We write to try to sort out risk and reward.
ACA Aquarius 2006-1 is the subject under discussion. Are you still with us? Good! A short catechism will serve to introduce the fine points. To start with, what is it? ACA Aquarius 2006-1 is a $2 billion, mezzanine-structured, hybrid collateralized debt obligation, or CDO. What is a CDO? A CDO is. . .
Credit is what we are bullish on--cast-off residential mortgage-backed securities, senior bank loans, convertible bonds and corporate debentures, high-rated and middling. And it's credit that fills the new Grant's model portfolio. Expectantly, we call it our Supermodel Portfolio. May it deliver superior returns for 2009 and beyond.
One day soon, banks will have on deposit at the Federal Reserve $2 trillion more than the rules require them to hold, a mountain of excess reserves that could, at the outer limit of what is theoretically possible in money and banking, support $20 trillion of new lending. What is the meaning of this imminent fact?
In constant dollars, reports the February edition of the AgLetter published by the Federal Reserve Bank of Chicago, Seventh District land prices—i.e., Illinois, Indiana, Iowa, Michigan and Wisconsin—leapt by 52% over the past three years, the most since the mid-1970s. On cropland values, money printing and wheat.
Buy a house for half of replacement cost. Fix it up. Rent it at a gross yield in the low to mid teens. Talent and capital are rushing to implement this very strategy. "All the people you mention," says one such practitioner, "plus us, plus 50 of our favorite investment firms, could each go raise a couple of billion dollars and it would still not begin to put a dent into the market." Bye-bye to the McMansion phase of the American home investment cycle. Hello to the era of the McBargain.
What You'll Get...
Clear and unconventional thinking
Analysis both micro and macro
Ideas both long and short across a range of asset classes
33+ years of archived material --yours to browse for free
Speculation about the future informed by knowledge of the past
Writing you'd read for pleasure alone.