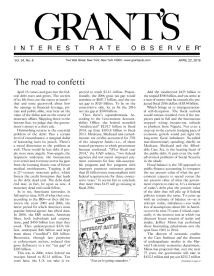 The road to confetti
April 15 comes and goes but the federal debt stays and grows. The secrets of its life force are the topics at hand – that and how the upsurge in financial leverage, both public and private, may bear on the value of the dollar and on the course of monetary affairs.
No, not Treasurys
"Normalization is a good thing. Rates going up is a good thing. It's not a bad thing because we have a strong economy." The speaker is the chairman and CEO of JPMorgan Chase & Co., and the setting is the spring 2016 Grant's conference.
Credit the yield
Now under way is a reprise and a report: a reprise of a couple of familiar yield-bearing Grant's favorites and a report on the state of small-business credit.
For the repressed
For the people at the receiving end of zero percent interest rates and quantitative easing, "inflation is not that dead."
Insider to outsider
"There are probably more dangerous words in the English language than 'data dependence,' but I don't think any said with this frequency…."
Advice at a price
If it's financial advice you want, you could ask a Nobel Prize-winning economist. Alternatively, you could invest in a company that markets highbrow robo-advice.
A political animal
"China doesn't devalue. The US doesn't tighten. Détente."
Solvency not liquidity
"Budgets have been out of whack and unbalanced for 10 years straight and they have been balanced with borrowing." A game of debtor-creditor drama "is unfortunately coming to an end."
Bullish on Oil
Standing before the Grant's crowd, a bear on oil before the deluge, declares that the bottom is in.
Not enough gold
With progress in mining technology at a standstill, "the problem that the industry faces is really daunting when you look at the demand curve."
Short and a long
It was the short that caught the Grant's audience's fancy. "It is a poor steward of capital and a poor investor of capital. Its operating metrics are implausible and not a few of its assets dubious."
Next for Japan
"In the face of all-time high profits, there is record-high cash-hoarding. One must infer that Japanese corporations don't trust the future, or at least not the Japanese future."
South of the border
The stars are profitably aligned for U.S. investors in Latin America. "Local currencies are cheap, multiples are reasonable and corporate earnings have troughed."
For a monetary encore
Expectations run high for this pioneer in radical policy to do more – but what more can it do?
Books by the editor
James Grant is the author of these books on finance and American history.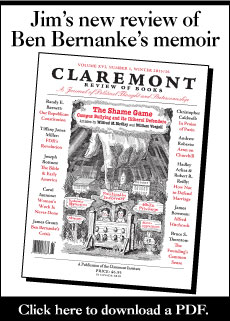 Subscribe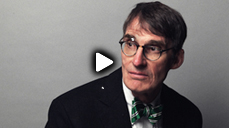 There's more.
How much more?
Call John D'Alberto:
(646) 312-8890
Hand-Picked Grant's
What delights await a Grant's subscriber? Read the free sampler of complete issues to find out.
About James Grant

James Grant founded Grant's Interest Rate Observer in 1983 following a stint at Barron's, where he originated the "Current Yield" column.

His books include works of financial history, finance and biography. They are: "Bernard M. Baruch: The Adventures of a Wall Street Legend" (Simon & Schuster, 1983); "Money of the Mind: Borrowing and Lending from the Civil War to Michael Milken" (Farrar, Straus & Giroux, 1992); "Minding Mr. Market" (Farrar, Straus & Giroux, 1993); "The Trouble with Prosperity" (Times Books, 1996); "John Adams: Party of One" (Farrar, Straus & Giroux, 2005); "Mr. Market Miscalculates" (Axios Press, 2008); and "Mr. Speaker! The Life and Times of Thomas B. Reed, the Man Who Broke the Filibuster" (Simon & Schuster, 2011).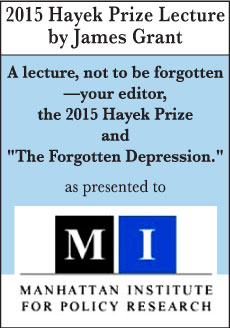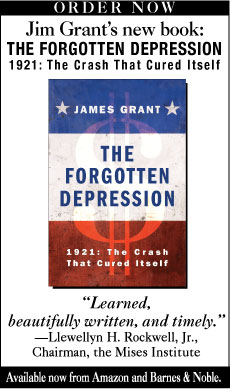 Grant's 30-year
Highlight Reel
Peruse a baker's dozen of articles Grant's produced at some of the critical junctures in the past generation.

Click the link to see what we had to say when opportunity knocked.
Archives
Browse 30 years of Grant's archives by topic or article.
Cartoons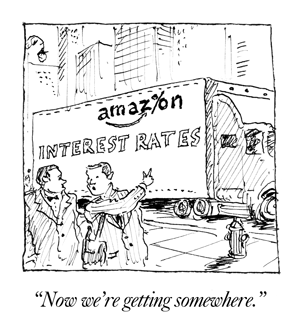 Conferences
Grant's hosts semiannual investment conferences in New York.
Help?
Questions/Problems with the site?
Questions regarding your subscription?