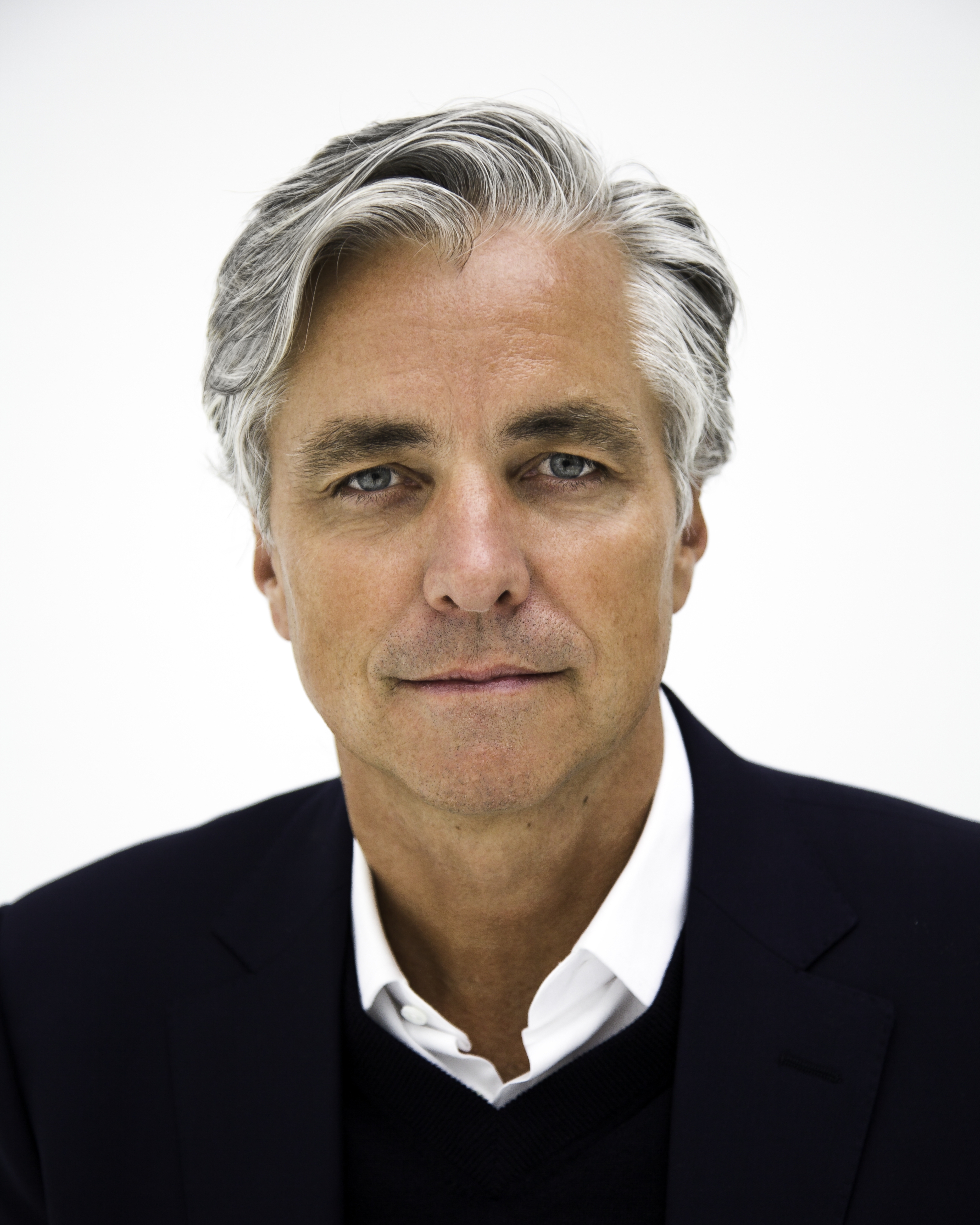 Jeffrey Tarrant
Protege Partners
Jeffrey Tarrant has more than three decades of experience picking emerging talent. Prior to founding MOV37 and Protégé Partners, Jeffrey managed institutional size alternative investments for private family fortunes and was a member of the board of the Investment Fund for Foundations. Jeffrey is known for investing in and seeding emerging managers, many of whom have become renowned names in the industry. During this time, Jeffrey also created Altvest, the hedge fund industry's first Internet-based commercial database and analytics systems. Jeffrey is currently a director of ARK US, the U.S. affiliate of ARK (Absolute Return for Kids), a U.K. based charity with a mission to transform the lives of children, as well a director of WITNESS, a global human rights organization. Jeffrey's philanthropic efforts include active support for many award-winning social issue documentary films. After graduating from Harvard Business School, Jeffrey worked at Berkeley Asset Management where he co-managed one of the first multi-managers in the US investing in hedge funds.
Conferences:
Fall 2017 - Oct. 10
Fall 2004 - November 10
Past Conferences & Presentations
What You'll Get...
Clear and unconventional thinking
Analysis both micro and macro
Ideas both long and short across a range of asset classes
35+ years of archived material --yours to browse for free
Speculation about the future informed by knowledge of the past
Writing you'd read for pleasure alone.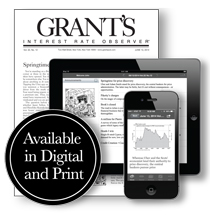 Follow Grant's
Archives
Browse 35 years of Grant's archives by topic or article.
The web site you are accessing has experienced an unexpected error.
Please contact the website administrator.
The following information is meant for the website developer for debugging purposes.
Error Occurred While Processing Request
Error Executing Database Query.
[Macromedia][SQLServer JDBC Driver][SQLServer]Invalid column name 'Name'.
The error occurred in C:/ColdFusion2016/cfusion/CustomTags/cms_V3.cfm: line 68
Called from C:/ColdFusion2016/cfusion/CustomTags/cms_V3.cfm: line 1
Called from E:/inetpub/wwwroot/grants2013/contentBlocks/cartoon.cfm: line 10
Called from E:/inetpub/wwwroot/grants2013/includes/sidebar.cfm: line 158
Called from E:/inetpub/wwwroot/grants2013/conferences/bio.cfm: line 171
Called from E:/inetpub/wwwroot/grants2013/includes/inc_campaignTemplate.cfm: line 7
Called from e:/inetpub/wwwroot/grants2013/404.cfm: line 288
Called from e:/inetpub/wwwroot/grants2013/404.cfm: line 238
Called from e:/inetpub/wwwroot/grants2013/404.cfm: line 1
Called from C:/ColdFusion2016/cfusion/CustomTags/cms_V3.cfm: line 68
Called from C:/ColdFusion2016/cfusion/CustomTags/cms_V3.cfm: line 1
Called from E:/inetpub/wwwroot/grants2013/contentBlocks/cartoon.cfm: line 10
Called from E:/inetpub/wwwroot/grants2013/includes/sidebar.cfm: line 158
Called from E:/inetpub/wwwroot/grants2013/conferences/bio.cfm: line 171
Called from E:/inetpub/wwwroot/grants2013/includes/inc_campaignTemplate.cfm: line 7
Called from e:/inetpub/wwwroot/grants2013/404.cfm: line 288
Called from e:/inetpub/wwwroot/grants2013/404.cfm: line 238
Called from e:/inetpub/wwwroot/grants2013/404.cfm: line 1

66 : 		AND regionID = #regionID#
67 : 		AND langID = #langID#
68 : 		#status#
69 : </CFQUERY>
70 : 

---
| | |
| --- | --- |
| SQLSTATE | 42S22 |
| DATASOURCE | Grants |
| VENDORERRORCODE | 207 |
| SQL | SELECT nextschedule,type,description,sortorder FROM cmsContent2020 WITH(NOLOCK) WHERE Name = 'SEOPageTitle' AND ID = '/contentblocks/cartoon.cfm' AND regionID = 1 AND langID = 1 AND Status = 0 |
Resources:
| | |
| --- | --- |
| Browser | CCBot/2.0 (https://commoncrawl.org/faq/) |
| Remote Address | 3.239.112.140 |
| Referrer | |
| Date/Time | 03-Dec-22 01:52 PM |
Stack Trace
at cfcms_V32ecfm607504366._factor7(C:/ColdFusion2016/cfusion/CustomTags/cms_V3.cfm:68) at cfcms_V32ecfm607504366.runPage(C:/ColdFusion2016/cfusion/CustomTags/cms_V3.cfm:1) at cfcartoon2ecfm991852267.runPage(E:/inetpub/wwwroot/grants2013/contentBlocks/cartoon.cfm:10) at cfsidebar2ecfm1968803614.runPage(E:/inetpub/wwwroot/grants2013/includes/sidebar.cfm:158) at cfbio2ecfm114172326.runPage(E:/inetpub/wwwroot/grants2013/conferences/bio.cfm:171) at cfinc_campaignTemplate2ecfm954938142.runPage(E:/inetpub/wwwroot/grants2013/includes/inc_campaignTemplate.cfm:7) at cf4042ecfm923406845._factor5(e:/inetpub/wwwroot/grants2013/404.cfm:288) at cf4042ecfm923406845._factor6(e:/inetpub/wwwroot/grants2013/404.cfm:238) at cf4042ecfm923406845.runPage(e:/inetpub/wwwroot/grants2013/404.cfm:1) at cfcms_V32ecfm607504366._factor7(C:/ColdFusion2016/cfusion/CustomTags/cms_V3.cfm:68) at cfcms_V32ecfm607504366.runPage(C:/ColdFusion2016/cfusion/CustomTags/cms_V3.cfm:1) at cfcartoon2ecfm991852267.runPage(E:/inetpub/wwwroot/grants2013/contentBlocks/cartoon.cfm:10) at cfsidebar2ecfm1968803614.runPage(E:/inetpub/wwwroot/grants2013/includes/sidebar.cfm:158) at cfbio2ecfm114172326.runPage(E:/inetpub/wwwroot/grants2013/conferences/bio.cfm:171) at cfinc_campaignTemplate2ecfm954938142.runPage(E:/inetpub/wwwroot/grants2013/includes/inc_campaignTemplate.cfm:7) at cf4042ecfm923406845._factor5(e:/inetpub/wwwroot/grants2013/404.cfm:288) at cf4042ecfm923406845._factor6(e:/inetpub/wwwroot/grants2013/404.cfm:238) at cf4042ecfm923406845.runPage(e:/inetpub/wwwroot/grants2013/404.cfm:1)


java.sql.SQLSyntaxErrorException: [Macromedia][SQLServer JDBC Driver][SQLServer]Invalid column name 'Name'.
	at macromedia.jdbc.sqlserverbase.ddcw.b(Unknown Source)
	at macromedia.jdbc.sqlserverbase.ddcw.a(Unknown Source)
	at macromedia.jdbc.sqlserverbase.ddcv.b(Unknown Source)
	at macromedia.jdbc.sqlserverbase.ddcv.a(Unknown Source)
	at macromedia.jdbc.sqlserver.tds.ddr.v(Unknown Source)
	at macromedia.jdbc.sqlserver.tds.ddr.a(Unknown Source)
	at macromedia.jdbc.sqlserver.tds.ddr.c(Unknown Source)
	at macromedia.jdbc.sqlserver.dda4.m(Unknown Source)
	at macromedia.jdbc.sqlserverbase.dde7.e(Unknown Source)
	at macromedia.jdbc.sqlserverbase.dde7.a(Unknown Source)
	at macromedia.jdbc.sqlserverbase.dde7.x(Unknown Source)
	at macromedia.jdbc.sqlserverbase.dde7.t(Unknown Source)
	at macromedia.jdbc.sqlserverbase.dde7.execute(Unknown Source)
	at coldfusion.server.j2ee.sql.JRunStatement.execute(JRunStatement.java:359)
	at coldfusion.sql.Executive.executeQuery(Executive.java:1537)
	at coldfusion.sql.Executive.executeQuery(Executive.java:1287)
	at coldfusion.sql.Executive.executeQuery(Executive.java:1217)
	at coldfusion.sql.SqlImpl.execute(SqlImpl.java:406)
	at coldfusion.tagext.sql.QueryTag.executeQuery(QueryTag.java:1181)
	at coldfusion.tagext.sql.QueryTag.startQueryExecution(QueryTag.java:815)
	at coldfusion.tagext.sql.QueryTag.doEndTag(QueryTag.java:768)
	at cfcms_V32ecfm607504366._factor7(C:\ColdFusion2016\cfusion\CustomTags\cms_V3.cfm:68)
	at cfcms_V32ecfm607504366.runPage(C:\ColdFusion2016\cfusion\CustomTags\cms_V3.cfm:1)
	at coldfusion.runtime.CfJspPage.invoke(CfJspPage.java:254)
	at coldfusion.filter.CFVariablesScopeFilter.invoke(CFVariablesScopeFilter.java:56)
	at coldfusion.tagext.lang.ModuleTag.doStartTag(ModuleTag.java:332)
	at coldfusion.runtime.CfJspPage._emptyTcfTag(CfJspPage.java:3707)
	at cfcartoon2ecfm991852267.runPage(E:\inetpub\wwwroot\grants2013\contentBlocks\cartoon.cfm:10)
	at coldfusion.runtime.CfJspPage.invoke(CfJspPage.java:254)
	at coldfusion.tagext.lang.IncludeTag.handlePageInvoke(IncludeTag.java:737)
	at coldfusion.tagext.lang.IncludeTag.doStartTag(IncludeTag.java:573)
	at coldfusion.runtime.CfJspPage._emptyTcfTag(CfJspPage.java:3707)
	at cfsidebar2ecfm1968803614.runPage(E:\inetpub\wwwroot\grants2013\includes\sidebar.cfm:158)
	at coldfusion.runtime.CfJspPage.invoke(CfJspPage.java:254)
	at coldfusion.tagext.lang.IncludeTag.handlePageInvoke(IncludeTag.java:737)
	at coldfusion.tagext.lang.IncludeTag.doStartTag(IncludeTag.java:573)
	at coldfusion.runtime.CfJspPage._emptyTcfTag(CfJspPage.java:3707)
	at cfbio2ecfm114172326.runPage(E:\inetpub\wwwroot\grants2013\conferences\bio.cfm:171)
	at coldfusion.runtime.CfJspPage.invoke(CfJspPage.java:254)
	at coldfusion.tagext.lang.IncludeTag.handlePageInvoke(IncludeTag.java:737)
	at coldfusion.tagext.lang.IncludeTag.doStartTag(IncludeTag.java:573)
	at coldfusion.runtime.CfJspPage._emptyTcfTag(CfJspPage.java:3707)
	at cfinc_campaignTemplate2ecfm954938142.runPage(E:\inetpub\wwwroot\grants2013\includes\inc_campaignTemplate.cfm:7)
	at coldfusion.runtime.CfJspPage.invoke(CfJspPage.java:254)
	at coldfusion.tagext.lang.IncludeTag.handlePageInvoke(IncludeTag.java:737)
	at coldfusion.tagext.lang.IncludeTag.doStartTag(IncludeTag.java:573)
	at coldfusion.runtime.CfJspPage._emptyTcfTag(CfJspPage.java:3707)
	at cf4042ecfm923406845._factor5(e:\inetpub\wwwroot\grants2013\404.cfm:288)
	at cf4042ecfm923406845._factor6(e:\inetpub\wwwroot\grants2013\404.cfm:238)
	at cf4042ecfm923406845.runPage(e:\inetpub\wwwroot\grants2013\404.cfm:1)
	at coldfusion.runtime.CfJspPage.invoke(CfJspPage.java:254)
	at coldfusion.tagext.lang.IncludeTag.handlePageInvoke(IncludeTag.java:737)
	at coldfusion.tagext.lang.IncludeTag.doStartTag(IncludeTag.java:573)
	at coldfusion.filter.CfincludeFilter.invoke(CfincludeFilter.java:65)
	at coldfusion.filter.IpFilter.invoke(IpFilter.java:45)
	at coldfusion.filter.ApplicationFilter.invoke(ApplicationFilter.java:505)
	at coldfusion.filter.RequestMonitorFilter.invoke(RequestMonitorFilter.java:43)
	at coldfusion.filter.MonitoringFilter.invoke(MonitoringFilter.java:40)
	at coldfusion.filter.PathFilter.invoke(PathFilter.java:153)
	at coldfusion.filter.ExceptionFilter.invoke(ExceptionFilter.java:94)
	at coldfusion.filter.BrowserDebugFilter.invoke(BrowserDebugFilter.java:78)
	at coldfusion.filter.ClientScopePersistenceFilter.invoke(ClientScopePersistenceFilter.java:28)
	at coldfusion.filter.BrowserFilter.invoke(BrowserFilter.java:38)
	at coldfusion.filter.NoCacheFilter.invoke(NoCacheFilter.java:60)
	at coldfusion.filter.GlobalsFilter.invoke(GlobalsFilter.java:38)
	at coldfusion.filter.DatasourceFilter.invoke(DatasourceFilter.java:22)
	at coldfusion.filter.CachingFilter.invoke(CachingFilter.java:62)
	at coldfusion.CfmServlet.service(CfmServlet.java:223)
	at coldfusion.bootstrap.BootstrapServlet.service(BootstrapServlet.java:89)
	at org.apache.catalina.core.ApplicationFilterChain.internalDoFilter(ApplicationFilterChain.java:231)
	at org.apache.catalina.core.ApplicationFilterChain.doFilter(ApplicationFilterChain.java:166)
	at coldfusion.monitor.event.MonitoringServletFilter.doFilter(MonitoringServletFilter.java:42)
	at coldfusion.bootstrap.BootstrapFilter.doFilter(BootstrapFilter.java:46)
	at org.apache.catalina.core.ApplicationFilterChain.internalDoFilter(ApplicationFilterChain.java:193)
	at org.apache.catalina.core.ApplicationFilterChain.doFilter(ApplicationFilterChain.java:166)
	at org.apache.tomcat.websocket.server.WsFilter.doFilter(WsFilter.java:52)
	at org.apache.catalina.core.ApplicationFilterChain.internalDoFilter(ApplicationFilterChain.java:193)
	at org.apache.catalina.core.ApplicationFilterChain.doFilter(ApplicationFilterChain.java:166)
	at com.seefusion.Filter.doFilter(Filter.java:109)
	at org.apache.catalina.core.ApplicationFilterChain.internalDoFilter(ApplicationFilterChain.java:193)
	at org.apache.catalina.core.ApplicationFilterChain.doFilter(ApplicationFilterChain.java:166)
	at org.apache.catalina.core.StandardWrapperValve.invoke(StandardWrapperValve.java:199)
	at org.apache.catalina.core.StandardContextValve.invoke(StandardContextValve.java:96)
	at org.apache.catalina.authenticator.AuthenticatorBase.invoke(AuthenticatorBase.java:493)
	at org.apache.catalina.core.StandardHostValve.invoke(StandardHostValve.java:140)
	at org.apache.catalina.valves.ErrorReportValve.invoke(ErrorReportValve.java:81)
	at org.apache.catalina.valves.RemoteIpValve.invoke(RemoteIpValve.java:685)
	at org.apache.catalina.core.StandardEngineValve.invoke(StandardEngineValve.java:87)
	at com.seefusion.SeeFusionValve.invoke(SeeFusionValve.java:52)
	at org.apache.catalina.connector.CoyoteAdapter.service(CoyoteAdapter.java:355)
	at org.apache.coyote.ajp.AjpProcessor.service(AjpProcessor.java:510)
	at org.apache.coyote.AbstractProcessorLight.process(AbstractProcessorLight.java:66)
	at org.apache.coyote.AbstractProtocol$ConnectionHandler.process(AbstractProtocol.java:800)
	at org.apache.tomcat.util.net.NioEndpoint$SocketProcessor.doRun(NioEndpoint.java:1471)
	at org.apache.tomcat.util.net.SocketProcessorBase.run(SocketProcessorBase.java:49)
	at java.util.concurrent.ThreadPoolExecutor.runWorker(ThreadPoolExecutor.java:1149)
	at java.util.concurrent.ThreadPoolExecutor$Worker.run(ThreadPoolExecutor.java:624)
	at org.apache.tomcat.util.threads.TaskThread$WrappingRunnable.run(TaskThread.java:61)
	at java.lang.Thread.run(Thread.java:748)