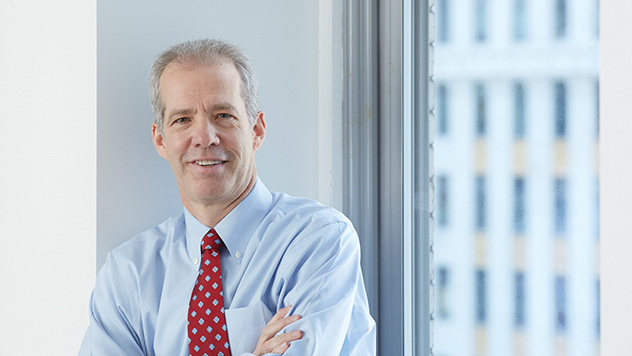 Steve Lipper
Royce & Associates
Steve oversees the production of published research at Royce, including research on the small cap asset class and Royce's investment strategies. In addition, Steve represents all investment strategies to Royce clients and prospects, including institutional consultants, analysts, financial advisors, and the media.
Steve Lipper joined Royce in 2014. He has 31 years of investment industry experience.
Prior to joining Royce & Associates in 2014, Mr. Lipper worked for Lord, Abbett & Co. LLC from 2004-2014, serving most recently as a member of the Investment Committee where he was responsible for overseeing the Asset Allocation Strategy Funds. Prior to that, Mr. Lipper served as a Client Portfolio Manager for Lord Abbett, functioning as a liaison between the Mid Cap Value, Small Cap Value, and Capital Structure portfolio management teams and clients and consultants. From 2001- 2004, Mr. Lipper was Executive Vice President, Private Client Services at Reuters after working in various roles at Lipper Analytical Services from 1988-2001, including Senior Vice President and Analyst.
Mr. Lipper holds a bachelor's degree in Economics from the Wharton School of Business at the University of Pennsylvania. He is a Chartered Financial Analyst (CFA).
Conferences: