Joseph Lawler, M.D., Ph.D.
Merus Capital Partners
Dr. Joseph Lawler is a Co-Founder and Senior Managing Director of Merus Capital Partners where he is responsible for investments in biotechnology companies. A physician scientist, he is a graduate of the Johns Hopkins University School of Medicine M.D., Ph.D. program where his research resulted in over a dozen publications and the Paul Ehrlich research award for "Identifying prime numbers with a DNA computer.
Conferences:
What You'll Get...
Clear and unconventional thinking
Analysis both micro and macro
Ideas both long and short across a range of asset classes
35+ years of archived material --yours to browse for free
Speculation about the future informed by knowledge of the past
Writing you'd read for pleasure alone.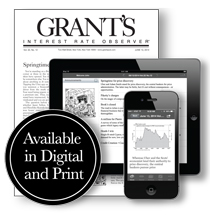 Follow Grant's
Archives
Browse 35 years of Grant's archives by topic or article.
Cartoons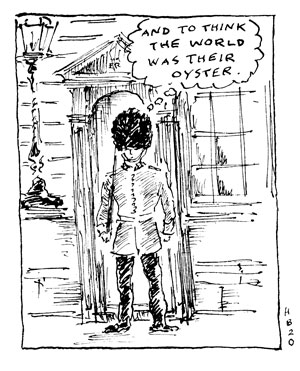 Conferences
Grant's hosts semiannual investment conferences in New York.
Help?
Questions/Problems with the site?
Questions regarding your subscription?