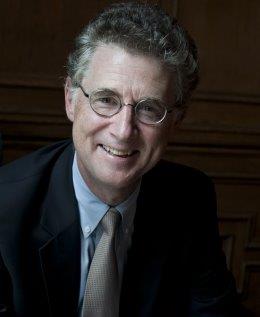 Peter R. Fisher
Tuck School of Business at Dartmouth
Peter R. Fisher is a Senior Fellow at the Center for Business, Government & Society at the Tuck School of Business at Dartmouth, where he is also a Senior Lecturer. He is a member of the Board of Directors of AIG, of the Peterson Institute for International Economics and of the John F. Kennedy Library Foundation.
Mr. Fisher worked at BlackRock from 2004 to 2016 in a number of roles, serving as Chairman of BlackRock Asia, then as head of BlackRock's Fixed Income Portfolio Management Group and finally as a Senior Director of the BlackRock Investment Institute.
Prior to joining BlackRock, Mr. Fisher served as Under Secretary of the U.S. Treasury for Domestic Finance from 2001 to 2003. He worked at the Federal Reserve Bank of New York from 1985 to 2001, concluding his service as Executive Vice President and Manager of the Federal Reserve System Open Market Account
Presentations:
Conferences: