David Rosenberg
Gluskin Sheff & Associates
David Rosenberg is chief economist and strategist at Gluskin Sheff, where he provides a top-down perspective for the firm's investment process.  Prior to joining the Gluskin Sheff in 2009, Mr. Rosenberg was chief North American economist at Bank of America-Merrill Lynch. He has ranked first in economics in the Brendan Wood International Survey for Canada for the past seven years.
 
Conferences:
Spring 2010 - March 23
Spring 2007 - April 24
What You'll Get...
Clear and unconventional thinking
Analysis both micro and macro
Ideas both long and short across a range of asset classes
33+ years of archived material --yours to browse for free
Speculation about the future informed by knowledge of the past
Writing you'd read for pleasure alone.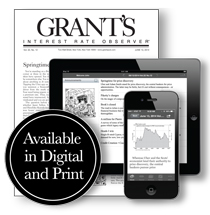 Follow Grant's
Archives
Browse 32 years of Grant's archives by topic or article.
Cartoons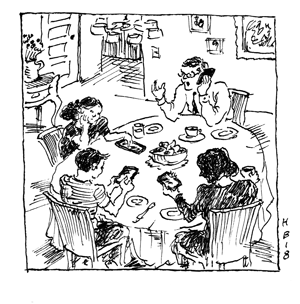 Conferences
Grant's hosts semiannual investment conferences in New York.
Help?
Questions/Problems with the site?
Questions regarding your subscription?