Edward Chancellor
Financial Historian
Edward Chancellor is the author of "Devil Take the Hindmost:  A History of Financial Speculation" (1999), chosen as a New York Times "Notable Book of the Year."   Chancellor is also editor of "Capital Account:  A Money Manager's Reports on a Turbulent Decade" (Thomson Texere, 2004).  His latest report, "Crunch Time for Credit?" was published in February 2005, and analyses recent developments in the credit markets.  He is a columnist for Breakingviews, the London-based financial commentary service.
Conferences:
What You'll Get...
Clear and unconventional thinking
Analysis both micro and macro
Ideas both long and short across a range of asset classes
33+ years of archived material --yours to browse for free
Speculation about the future informed by knowledge of the past
Writing you'd read for pleasure alone.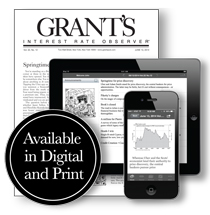 Follow Grant's
Archives
Browse 32 years of Grant's archives by topic or article.
Cartoons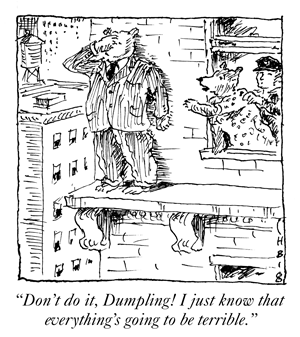 Conferences
Grant's hosts semiannual investment conferences in New York.
Help?
Questions/Problems with the site?
Questions regarding your subscription?