John Burkank
Passport Capital, LLC
John Burnbank serves as the chief investment officer of Passport Capital, LLC, a San Francisco based global investment firm managing approximately $3.2 billion. Passport's approach combines macroeconomic analysis with fundamental research of individual companies worldwide. Prior to founding the firm in 2000, Mr. Burnbank was a consultant to JMG Triton Offshore, Ltd.
Conferences:
What You'll Get...
Clear and unconventional thinking
Analysis both micro and macro
Ideas both long and short across a range of asset classes
33+ years of archived material --yours to browse for free
Speculation about the future informed by knowledge of the past
Writing you'd read for pleasure alone.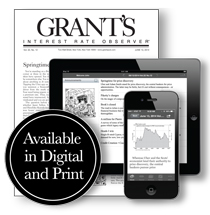 Follow Grant's
Archives
Browse 32 years of Grant's archives by topic or article.
Cartoons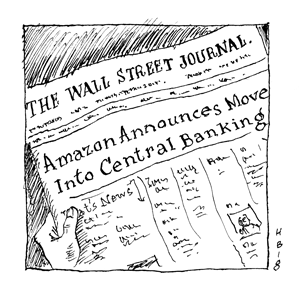 Conferences
Grant's hosts semiannual investment conferences in New York.
Help?
Questions/Problems with the site?
Questions regarding your subscription?