James Bianco
Bianco Research, LLC
James Bianco, the president of Bianco Research, LLC, has been producing fixed income commentaries for more than 20 years. He is regularly featured in national news publications, including the New York Times, Barron's and The Wall Street Journal.  In the course of his career, Mr. Bianco has worked at a number of major investment banks, including UBS, First Boston and Shearson Lehman Brothers.
Conferences:
Spring 2011 - March 29
Fall 2009 - September 22
Spring 2002 - April 23
Fall 2000 - November 1
What You'll Get...
Clear and unconventional thinking
Analysis both micro and macro
Ideas both long and short across a range of asset classes
33+ years of archived material --yours to browse for free
Speculation about the future informed by knowledge of the past
Writing you'd read for pleasure alone.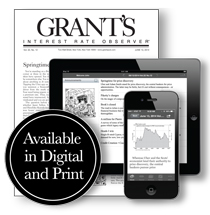 Follow Grant's
Archives
Browse 32 years of Grant's archives by topic or article.
Cartoons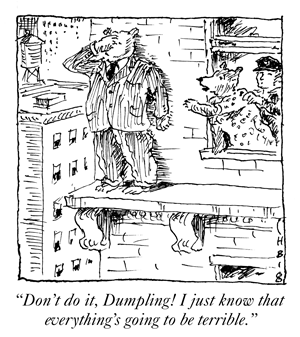 Conferences
Grant's hosts semiannual investment conferences in New York.
Help?
Questions/Problems with the site?
Questions regarding your subscription?